Providing Insulation Services since 1968
---
More than 46 million homes throughout the United States are under insulated. That means, if your home is as little as 5 to 10 years old, you may not have the quality of insulation your home needs to regulate temperature properly. The staff at AREA Roofing & Siding Company Inc. can help you with that, thanks to our insulation services in Maryland and District of Columbia.
Our insulation team can add the insulation your home needs to meet recommended guidelines in just a few hours. You will notice the comfort and savings right away as soon as the temperature starts to change outside. Start saving money today and give Area Roofing &Siding Company a call today.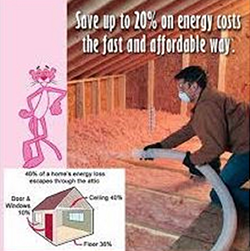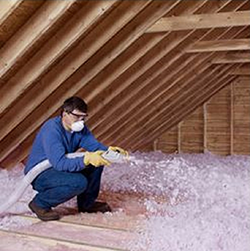 Insulation Options
While many homes will benefit from our Owens Corning AttiCat, others might find the solution for their insulation needs with AttiCat Loosefill Insulation. Instead of laying batts or rools, our contractor used a blowing machine designed to fill up your insulation space with AttiCat Expanding Blown-In PINK Fiberglas insulation. Because this insulation will not settle, it maintains the same energy-saving level over time, keeping your home comfortable for years to come.