Siding & GUTTER Services
Make a strong first impression on anyone who sees your home thanks to our siding services. AREA Roofing & Siding Company Inc. offers a variety of options to fit the unique look you want for your home. Reach out to our siding company today to learn more about all of our different options or to receive a free estimate.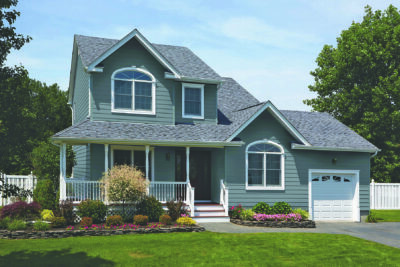 Cedar Impressions
When you think of homes out by a rolling ocean, a restful lake, or even right in the heart of downtown, you probably think of houses with cedar siding. That is understandable. Cedar is a time-honored style that offers textured beauty as well as outstanding durability. The products from Cedar Impressions offer aesthetic and performance qualities that are second to none.
MainStreet
Looking for consistent quality, good looks, and the ideal choice for homeowners looking for value with the benefits of a premium panel? Then you are going to want to learn more about the siding from MainStreet.
Monogram
From Victorian reproductions and New England saltboxes to modern beach house getaways, the rich look of natural cedar from Monogram is sure to give your home an attractive look you are after. Monogram offers a designer palette of more than 40 siding and trim colors that are inspired by nature. That makes it easy for you to harmonize your home with your environment without the expense or heavy maintenance.
CedarBoards
This classical vertical siding provides impressive benefits by combining historic siding with innovative foam insulation technology. The results are remarkable energy savings, sound absorption, and impact resistance.
Variform
Variform helps make it possible for every property owner to enjoy a beautiful home exterior that looks like it was custom made. Even better, this siding is easy to maintain, so your home can continue to look great for years to come.
Soffit and fascia from Variform also coordinate perfectly with your windows, trim, gutters, and siding. With a sleek, attractive finish to the underside of the eaves, they are a critical solution to everyday ventilation needs, including moderating temperature extremes to controlling moisture in attic spaces.